In 2005, Disney theme parks around the world hosted a very successful celebration of Disneyland's 50th anniversary. The promotion resonated with guests due to its authenticity and historical nature.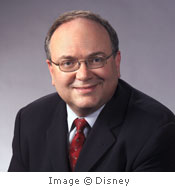 As a follow-up promotion, Jay Rasulo, chairman of Walt Disney Parks and Resorts, pushed through the "Year of a Million Dreams". This marketing event focuses on awarding randomly chosen guests with "dreams" that vary from free food giveaways to spending a night inside Cinderella's Castle at Walt Disney World.

Coinciding with the launch of the "Year of a Million Dreams", California's Disneyland and Florida's Walt Disney World began being marketed together under the brand "Disney Parks".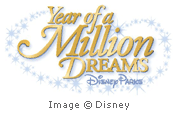 The "Year of a Million Dreams" started on October 1, 2006, and was scheduled to run 15 months, ending December 31, 2007. However, the powers-that-be extended it another year, till the end of 2008.

As a Disney theme parks enthusiast, the idea behind this promotion is disappointing. Guest reaction seems to agree, as there is very little buzz or enthusiasm about the "Year of a Million Dreams".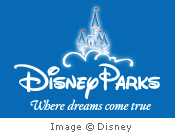 Instead of investing in new infrastructure such as rides and attractions, a gimmicky give-a-way is passed off as something "magical." In addition, the forced co-branding of two unique Disney locations under the generic-sounding "Disney Parks" moniker hints of clueless marketing folks who don't understand the unique characteristics of completely different theme park resorts.

As such, a friend from Egg Creative summarized my thoughts with this "Year of a Million Disappointments" parody T-shirt concept. It's all in good fun, obviously. However, if you feel that the "Year of a Million Dreams" leaves something to be desired, feel free to order a shirt or two. Thanks for your interest!